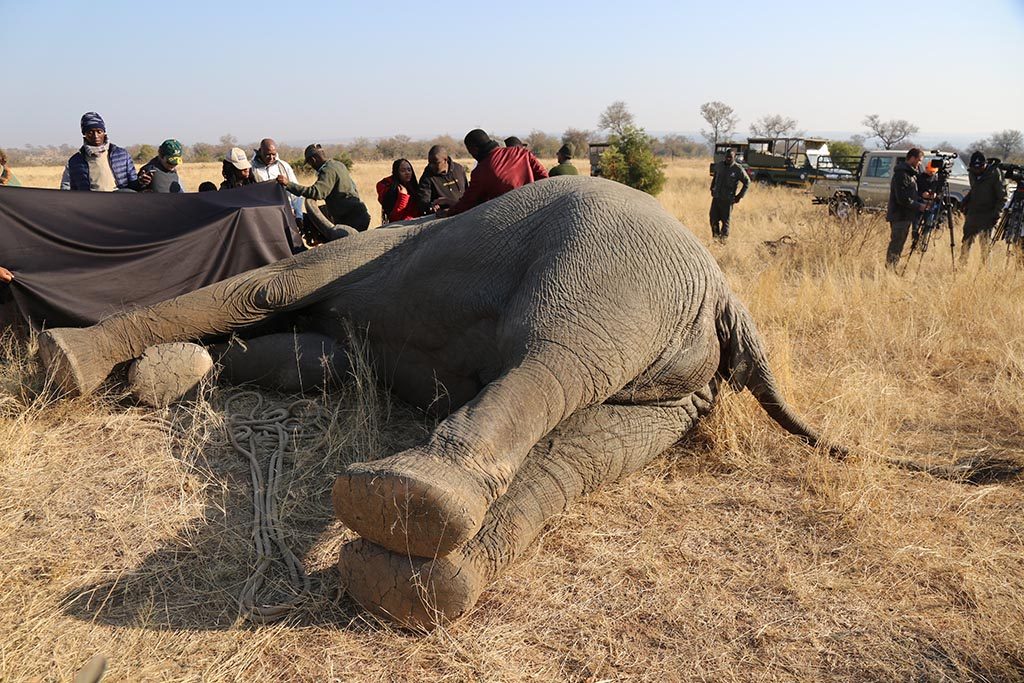 Three years later, veterinarians are still unable to wrap their finger around how an elephant died from tuberculosis at the Kruger National Park in 2016.
Following the sudden death of an elephant, laying on the side of the road back in 2016, veterinarians performed multiple post-mortem examinations to determine the cause of death, results from laboratories would bring back a very surprising conclusion, the elephant had died from human tuberculosis.
"We found that the lungs were very badly affected. About 80% of its lungs were not functional. We took the necessary samples and took them to various laboratories. When the results came back, they confirmed that it was TB – but not bovine but human TB," said Dr Peter Buss, head of veterinary services at SanParks.
Last week, veterinarians continued their testing across the Kruger National Park, with over 30 elephants already tested for evidence of tuberculosis, an elephant was darted with drugs at the Skukuza section of the park to perform tests and ascertain if the animal had any form of infection.
"What we are trying to do is actually a disease surveillance for tuberculosis in the elephant population in Kruger, so what that means is we actually have to immobilize the animals to get the samples which include getting blood samples," said Professor Michele Miller, from the University of Stellenbosch, who was also present at the scene.
"We performed a bronchoalveolar lavage which means we are actually washing some of the respiratory secretions out of parts of the lung and trying to recover bacteria if they're present," Miller explained.
"The big thinking really is not as much of focus on the individual animal as it is on the population, and also because tuberculosis is a multi-host disease, one that can move between species. There's concern for other species, including humans and the environment," she said.
Miller also went onto observe that the 2016 incident was the first of its kind for African elephants, despite human TB cases being found in elephants across Asia and in zoos.
"TB is a new disease in Africa. We don't know how the animals will react to it. Elephant populations are now fragmented, therefore, much more vulnerable to these kinds of disease. That is why it is important for us to get a feel as to what impact will the disease have on our population," Dr Peter Buss, head of veterinary services at SanParks, said.
"Although we are looking for other cases, so far the evidence is suggesting that it is only one case. But we have to keep looking because we really don't have the numbers to compare with statistical evidence," observed Buss.
Professor Miller observed that the animals could in fact come in contact with the disease through waste left behind by poachers or visitors to the park.
"For instance, if you're eating an apple and threw it out the window, and there was bacteria present on that, it's possible the animal could have been infected," she said.