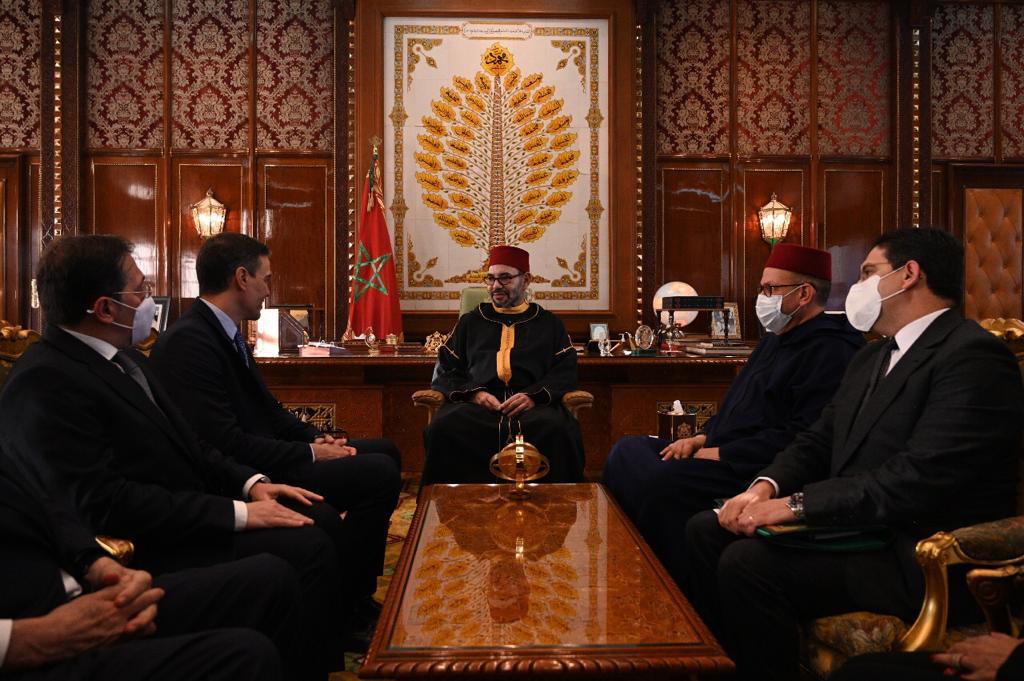 Mamiky Motshwane
The Spanish Prime Minister Pedro Sanchez met with the King Mohammed VI of Morocco on April 7th, 2022, seemingly ceasing the existence of a long diplomatic row between Morocco and Spain that started in April 2020.
In March 2022, Pedro Sanchez sent a letter to the King of Morocco in which the Spanish government makes an effort to launch a new stage, based on mutual respect and transparency in the relation between the two countries.
Spain's government called the meeting an opportunity to open a "new stage" in ties with Morocco based on "mutual respect," but also to discuss "restraint from any unilateral action to honor the importance of all that we share and to avoid future crises." The Spanish leader called Rabat's proposal "the most serious, realistic and credible" initiative for resolving the western sahara issue.
The Moroccan King and the Spanish government restated the desire to open a new phase relation between the Mediterranean nations based on frank and loyal cooperation, mutual respect, permanent consultation, and reciprocal trust. The Royal Office added that the leaders "agreed in particular to implement concrete actions in the framework of a roadmap covering all areas of the partnership, integrating all issues of common interest."
The reception granted by the Sovereign to the Spanish Head of Government reflects the personal involvement of the Sovereign and His will to go further in relations with the Spanish neighbor. The two neighbors are facing common challenges in the field of immigration, notably border control, terrorism, and cross-border crime.
Morocco has grown in strategic importance to Spain over the past decade. Rabat is considered critical both in the fight against radical jihadist groups as well as in holding back increasing numbers of African migrants who want to reach Europe as they flee violence and poverty.